Brenda M. Rubenstein →
Joukowsky Family Assistant Professor of Chemistry, Brown University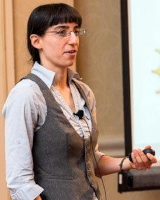 Biography:
Dr. Brenda Rubenstein is currently the Joukowsky Family Assistant Professor of Chemistry at Brown University. While the focus of her work is on developing new electronic structure methods, she is also deeply engaged in rethinking computing architectures.
Prior to arriving at Brown, she was a Lawrence Distinguished Postdoctoral Fellow at Lawrence Livermore National Laboratory. She received her Sc.B.s in Chemical Physics and Applied Mathematics at Brown University, her M.Phil. in Computational Chemistry while a Churchill Scholar at the University of Cambridge, and her Ph.D. in Chemical Physics at Columbia University.
LUIS CEZE →
Professor of Computer Science and Engineering, University of Washington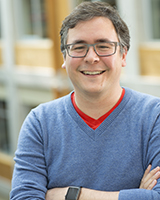 Areas of interest:
Computer architecture, machine learning systems, programming languages, energy-efficient computing, molecular storage and computing.